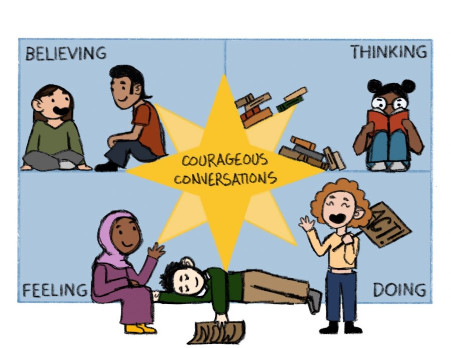 "Talking, gets us there."
-Amanda Gorman
Judy Neff, a parent at Walnut Hills, had participated in meetings that revolved around tough issues, organized by the Courageous Conversations strategy. Simultaneously, Rosa Jason, another WHHS parent, had history in the field of consultation and support, within those same constructs surrounding race, to include diversity, equity and inclusion. With the support of the parent board president, Amanda Atkins, the WHHS Parent Equity Group was formed. Additional interested parents decided to be a part of this group, with hopes of acquiring knowledge and gaining insight in each other's personal and shared experiences, fueled by positive energy.
Meetings will be held on a monthly basis, for approximately one hour, September through April, while a newsletter is circulated, during the interim. These meetings are tempered by way of the Courageous Conversations compass. New topics are visited, each time with a final 10-15 minutes of debriefing. Please, join us!
Sign up for our newsletter!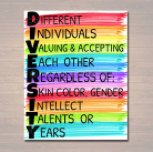 Last Updated: July 14, 2021