WalnutFest 2024 Event and Silent Auction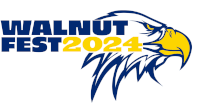 Save the Date!
WalnutFest 2024
Friday, February 23, 2024 at 7:00 PM
Rhinegeist Brewery in OTR
Ticket sales and auction link are coming soon.
We need your help!
Walnut Hills High School is dedicated to the pursuit of academic excellence in a culturally diverse community. We are nationally recognized as one of America's top public high schools, with students attending from every urban neighborhood in Cincinnati. This commitment to excellence comes at great expense. Every year the WHHS Parent Association hosts WalnutFest to help bridge the gap between what the Cincinnati Public School district provides and what the students of Walnut need.
Our goal is to raise over $45,000 for textbooks, college guidance services, extracurricular activities, athletics, and our amazing music program. We need your help to make it happen!
Auction Items Needed
We are looking for auction items to include in our silent auction. This is a great marketing opportunity for your business and a great way to support Walnut Hills. When you provide a donated item, your name will be prominently displayed at the event and appear on the silent auction's online bidding system. Popular items include:
rounds of golf - hotel accommodations
dinner for two - services such as auto detailing or housekeeping
gift cards - yoga or pilates classes
jewelry - artwork or handmade items
sports tickets - memorabilia
concert tickets - any other creative ideas!
If you have an item to donate, complete
this form
or email
whhswalnutfest@gmail.com
. The students of Walnut Hills would be grateful for your support.