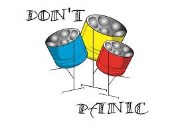 MUSIC IS STILL HAPPENING AT WHHS!
Video classrooms. Singing outside. Composite performances. Parking lot instrument distribution. Tuning house-calls. These are just a few of the strategies our music staff is employing to keep students engaged and playing music during these extraordinary times.

Remote music instruction presents unique learning challenges. But music has been such an important part of the Walnut Hills experience - it is vital to keep it alive and strong while we improvise and figure out the next steps, and wait for life and learning to return to (maybe a new) normal.

There are some parts of our program which are on hold for now. Obviously, it may be a while before we can present large concerts again. And even when we return to the building, private lessons will not be happening on site. Marching band competitions have been cancelled for this season. School trips have been discontinued for 2020-21. Hosting a large gathering of choirs here is probably not going to happen in the foreseeable future.

But when some doors close, others are opened. Transitions are hard, and challenging, but shaking up the status quo often leads to new opportunities, new ways of looking at what you've done before. So, we're teaching more theory & history, exploring technical innovation as it applies to online music making, encouraging a new appreciation of ensemble playing, and the potentials of small groups & internet collaboration . . . our students are flexible and resilient, and daily we are learning from them as well.

We fervently hope that the current learning model will not continue all year. We sincerely want to see our students back in the building, in person, gathered together to make music as a group - when it is safe to do so. But every day we are learning how to find our way through the wires and etherspace, and connect more effectively with our students. We are making this work. As I am overly fond of telling my own children, there are no wasted experiences. Hang in there with us. It may not be perfect, it may not even be good, but it is good enough for now, to just stay in the game, keep the music alive - in your hearts and your homes, and eventually, again, in our Walnut Hills community.