WHHS Principal's Campus Tours are now open for registration!
Walnut Hills High School Campus Principal's Tours
Registration is limited to parties of one or two for students who are registered to take the SCPP test for entrance or have already passed the test. Students must be accompanied by an adult. If you have not scheduled your student to take the test, please go to
www.register.cps-k12.org
to do so before registering for a tour day.
Registrants may select an available date to tour Walnut Hills High School campus on Tuesdays in January, February and most of March.
Tour registration is required. Click
here
to begin registration.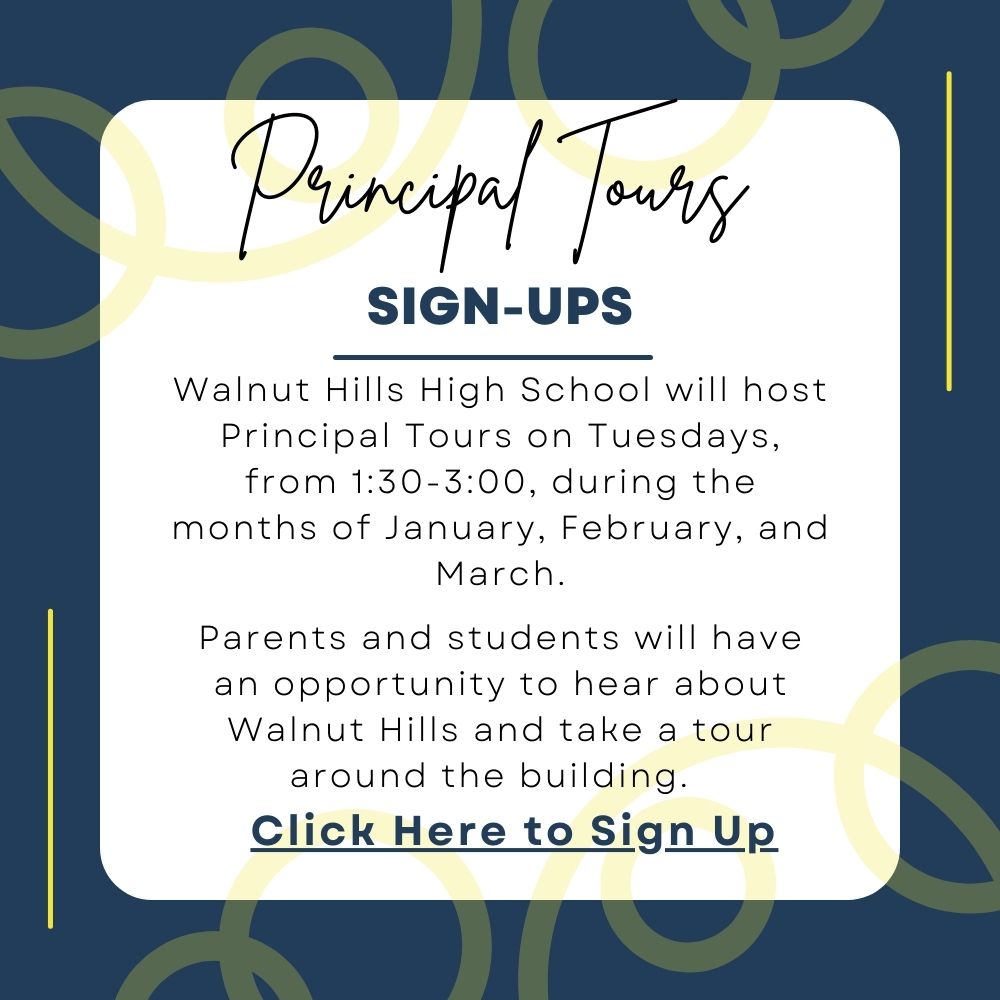 Please direct questions or concerns to (513) 363-8400.

We look forward to your visit!