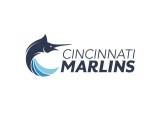 NEW SWIM CLUB HERE AT WALNUT
The Marlins offer a comprehensive year-round swim program designed to develop swimmers of all levels, from beginners to national team members. We are one of the most prestigious clubs in the country and have placed 18 swimmers on Olympic teams - who have brought home 23 medals.

We are happy to have Walnut Hills School as one of our training locations. Please visit our website for more information.